DA Solo Jazz Festival
13.-15. October 2023
Save the DAte & Join the fun!
DArmstadts first DA SOLO Jazz Festival with Authentic Jazz par excellence by
Areski Stichweh & Katie Cobalt. Proudly supported by Kris Blindert & Jennifer Owusu.
Two Levels, different taster classes, culture talks, lots of extra activities for a pleasant and highly energetic event and two evening parties with live bands.
DAnce, learn about the african-american culture behind this beautiful artform and treat yourself with a weekend full of music, community & joy.
Team & Vision
We are passionate about music, DAnce and supporting the scene. We hope to give you an amazing event experience by creating an athmosphere where you can feel free to be yourself, enjoy the community and express yourself through movement. If you have questions and suggestions please contact us. We are very much looking forward to meeting you at the first edition of DA Solo Jazz Festival.
DA Solo Jazz Festival - Send a text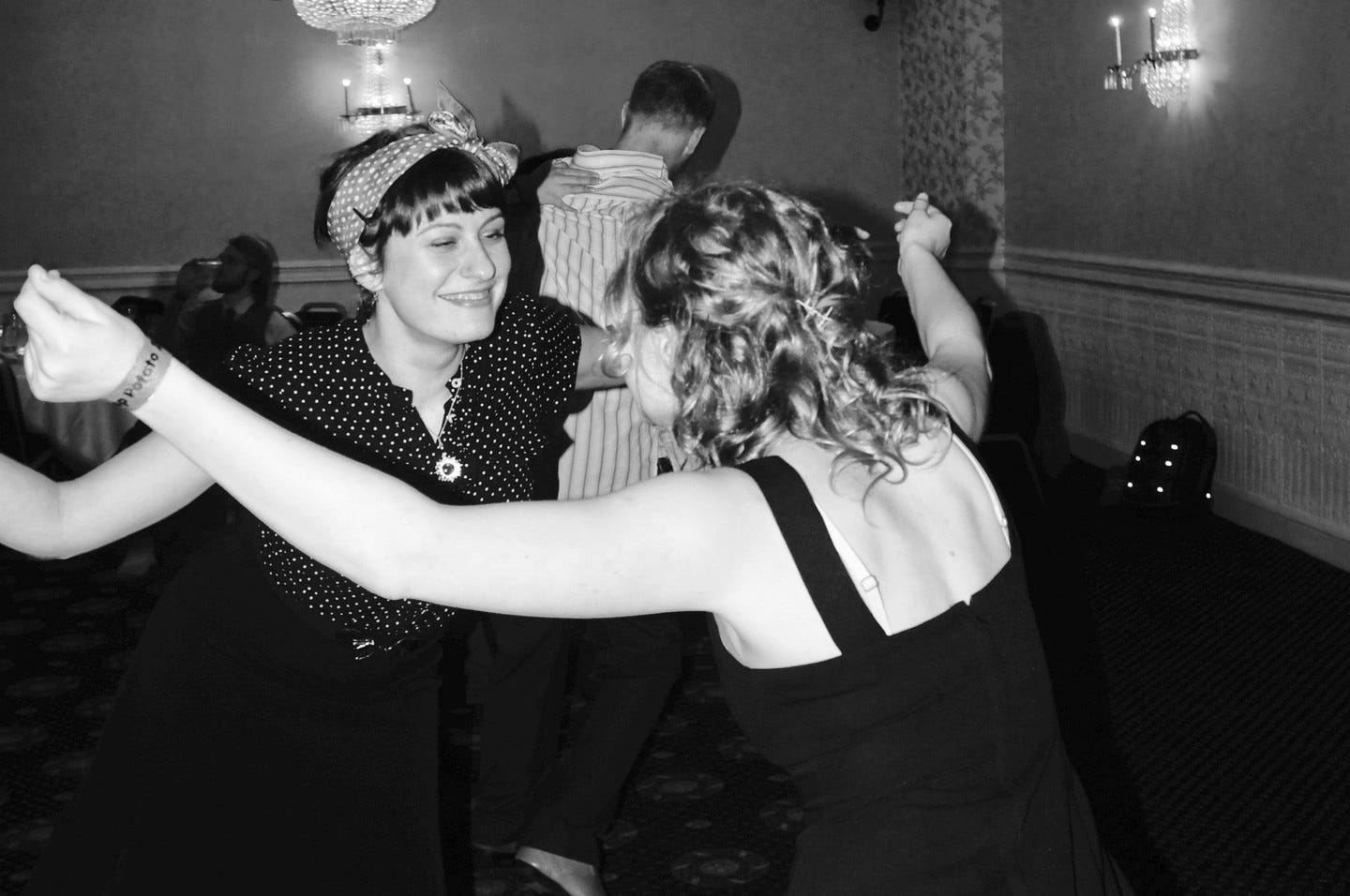 Share joy!
Meet friends!
Grow together!
Feel the community!
We are looking forward to meeting you!